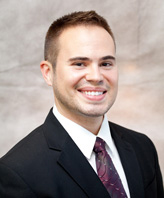 ANDREW L. JIMÉNEZ, ESQ.
TREASURER
954-848-3111
andrew@jimenezlawoffices.com
Andrew L. Jiménez earned his Bachelor of Science degree from Florida State University and a J.D. from Boston College. As a practicing attorney in Florida and the U.S. Virgin Islands, he assists clients in many legal areas, including estate planning, trust formation and administration, business management, and state/federal litigation. A large percentage of his client base is international. Andrew is a Founder of CubaOne, a nonprofit foundation that offers young Cuban Americans free heritage trips to Cuba. He has served on the City of Fort Lauderdale's Community Services Board, and he serves as Treasurer for Our Fund, a foundation that unites donors with organizations supporting the local LGBT community. He enjoys active participation with other national and local LGBT organizations, especially the Gay Men's Chorus of South Florida.

Estate Planning
Probate

Business and Commercial

Family Law
Litigation