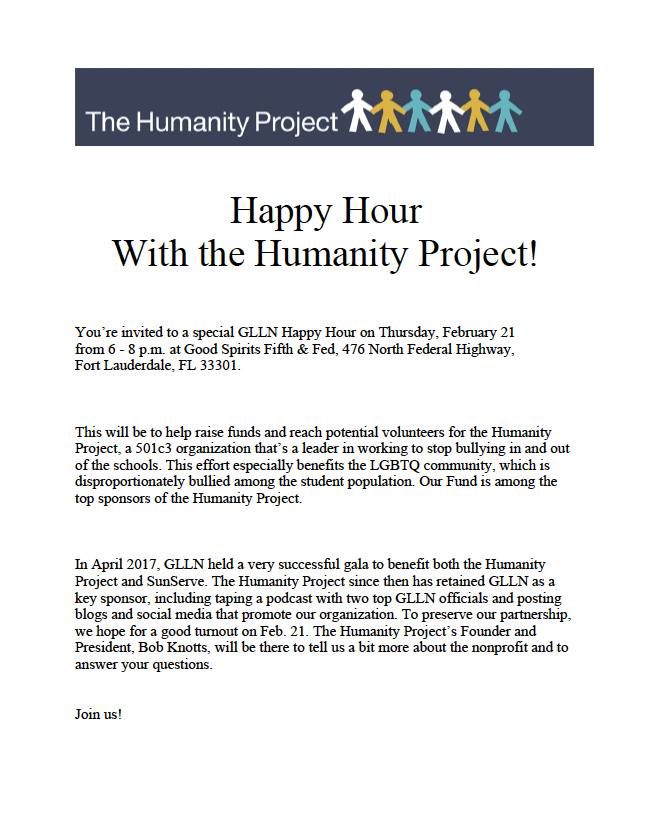 Happy Hours
Happy Hours are on the 3rd Thursday of every month at various locations.
6:00 p.m. to 8:00 p.m.
Sponsored by our Strategic Alliance Members: CrossCountry Mortgage, Inc. and Ken Can Help Network at RE/MAX Experience.
UPCOMING HAPPY HOUR
Please join us for our Happy Hour at
Good Spirits Fifth and Fed
DATE:  Thursday, February 21
TIME:  6:00 p.m. to 8:00 p.m.
LOCATION:  476 North Federal Hwy, Fort Lauderdale, FL 33301
Happy Hour Prices and FREE Appetizers!
PLEASE JOIN US, AND BRING YOUR FRIENDS!
Thank you,
The GLLN Board of Directors